Our team at Barnett Orthodontics consists of a friendly and experienced group of individuals who come together every day to provide the most exceptional orthodontic experience possible. We love to laugh and interact with our patients and their families. We have team members who have been with our office more than 40 years and some have even been patients here in the past! We'd love to welcome you into our Barnett Ortho family!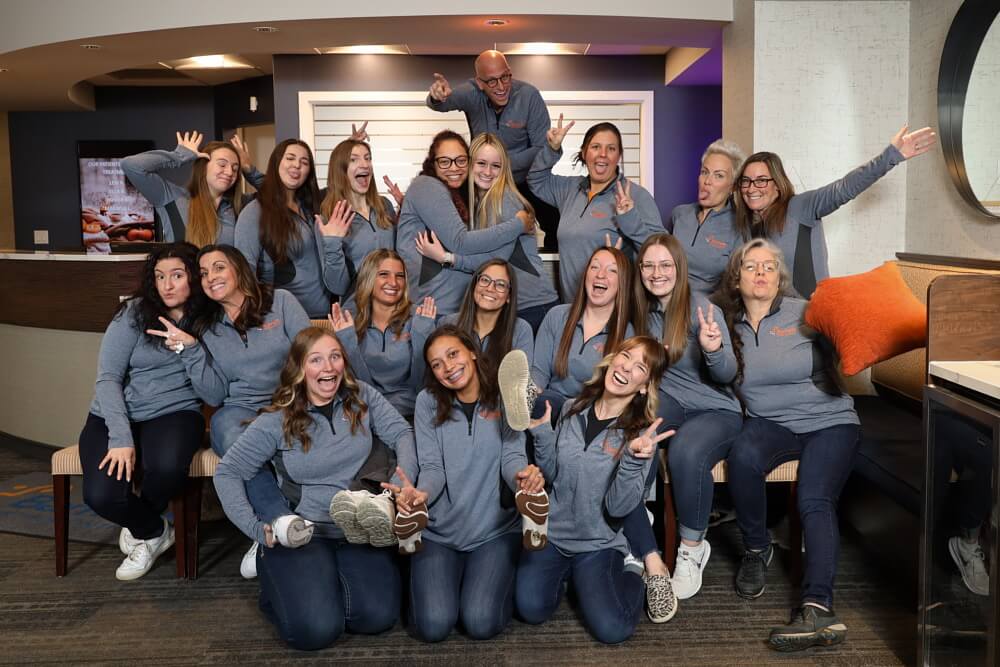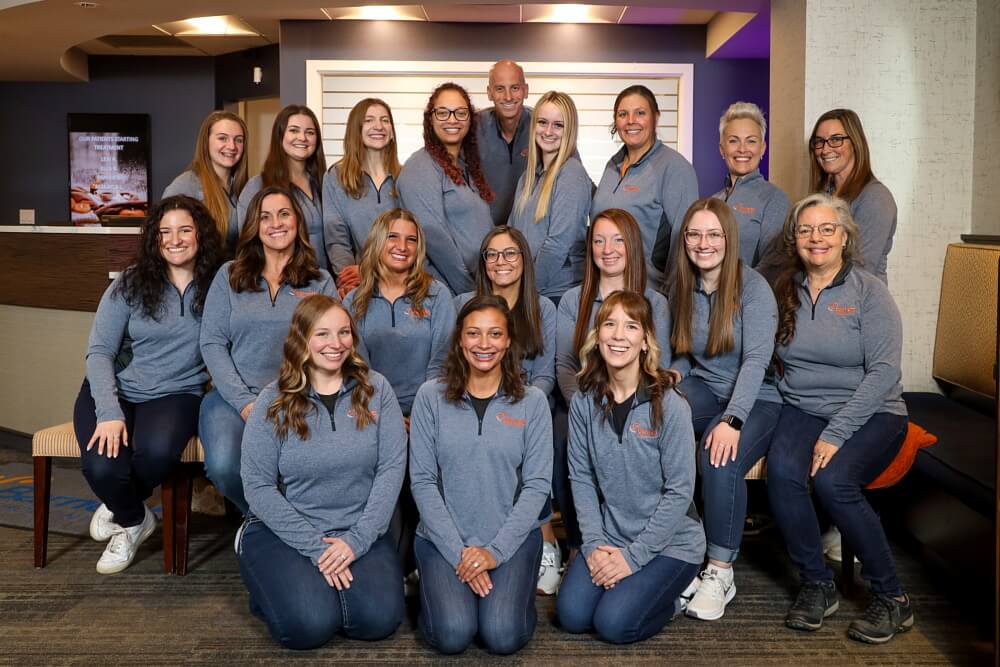 ---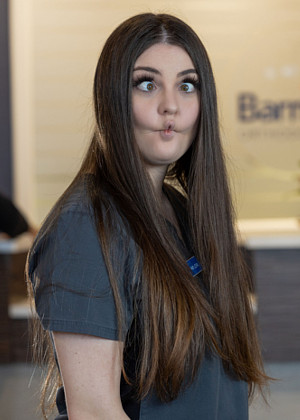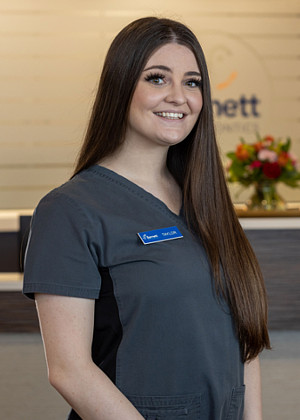 Taylor
Front Desk Receptionist
I have been a part of the Barnett family for over a year now! I had been in the medical field for about 5 years. I spent 4 years caring for the mentally disabled, who I still hold very dear to my heart. I chose to transition to the dental field because I have loved and admired the dentist since I was a little girl. Building relationships with patients and seeing them radiate confidence when they finish treatment is my favorite part of the job! You will find me up front, answering phones, scheduling patients, and helping in the clinic when needed- always with a smile. I also get to express my creativity with our "Guess How Many" contest and our welcome board.
In my free time, I enjoy spending time with my Fiance, outdoors connecting with nature and creating music. We also have many animals that we enjoy caring for, including two dogs, a cat, a leopard gecko, and a bunny. Did I mention we love animals?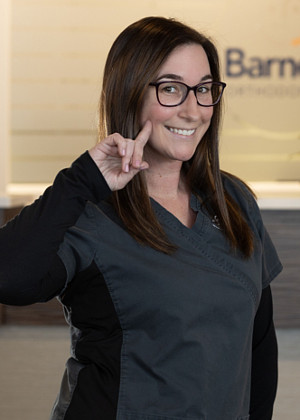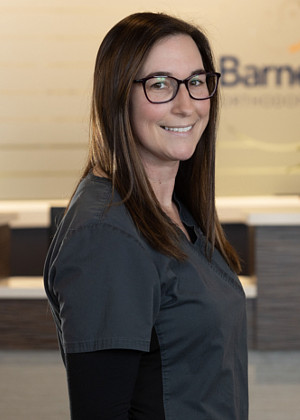 Liz
Insurance/Financial Coordinator
If you have questions about your insurance (we all do!) or anything financial, I'm the one you'll most likely be talking to!
In my free time, I enjoy spending time with my husband and our son Lucas. Outside of work you'll find me watching our son play sports as well as, cheering on the Browns, Indians and Buckeyes!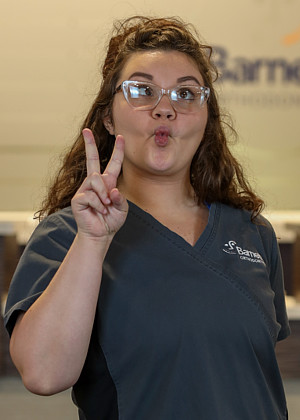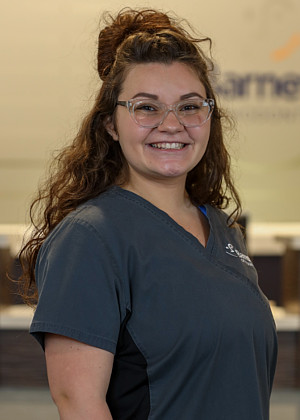 Kayla
Front Desk Receptionist
I am an orthodontic assistant here at Barnett Ortho and when I'm not assisting Dr. Barnett in the chair you can find me helping out at the front desk, in the lab, or managing our continue observation patients - which are patients who are not quite ready for treatment. I also help a lot with Tik-Toks and contests around the office!
Outside of the office I enjoy spending time with my family! My fiancé and I have two beautiful children and they keep us on our toes constantly (but I wouldn't have it any other way). In my down time I am usually shopping on Amazon or binge-watching shows on Netflix!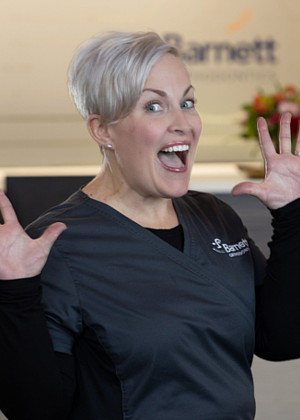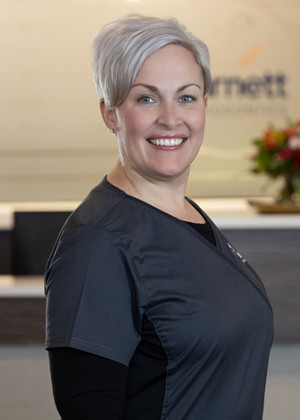 Amy
Treatment Coordinator
I have been in the dental field for over 15 years, orthodontics being my most recent adventure. Being the Treatment Coordinator here, I see almost every new patient who comes in. I get to see the "Before" and the "After" which makes it that much more exciting!
When I am not at work, my husband and I enjoy finding new places to wine & dine. We love to travel and help transport rescue animals. We have one daughter who is "all grown up" and lives in Berea. The rest of our children have fur.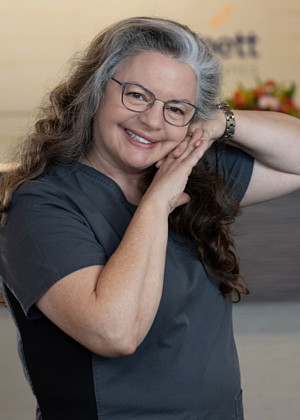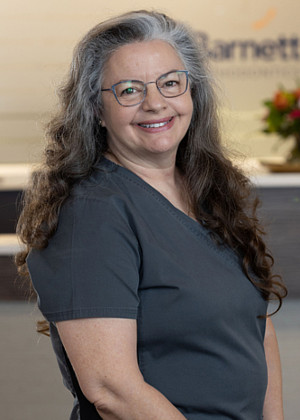 Tammi
Sterilization Technician
With more than 43 years in the dental field, 40 have been here at Barnett Orthodontics (previously Dr. Gormley's). I assist Dr. Barnett with patient care and anything needing to be done to make our office run smoothly. For me, the most interesting part of my job is the mechanical aspect: being a part of changing someone's smile and seeing their outlook on life, blossom! Each individual on our team brings a different personality to share, which means we have a unique way of helping and caring while having fun as a team and with our patients. There's never a dull moment!
In my free time, I'm active in my church and with my family. I'm enthusiastic and friendly, and am grateful to have such a wonderful career!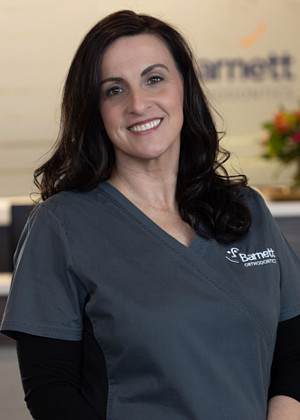 Meredith
Orthodontic Assistant
I am a chairside assistant & team engagement specialist at Barnett Orthodontics. I joined the Barnett team in 2015 and have worked in the dental field for 28 years. I love encouraging others to be their very best selves and have truly found my place here at Barnett Orthodontics. It makes my heart happy to see our patient transformations, not only in their smiles but also in their confidence and self-esteem.
When I'm not spending time with the Barnett team I enjoy hanging out with my three kids, Johnny, Madison, and Christian, my daughter-in-law, Clara & my sweet little granddaughter, Haleigh Mae. I have two ornery puppies, Cash & Jamie, that keep me super busy. I am passionate about serving in many aspects of the community. I enjoy reading & if you ask my personal opinion...I will inform you that TUESDAY is the BEST day of the week!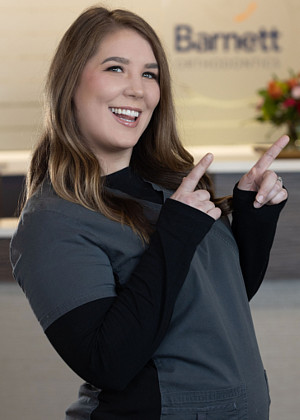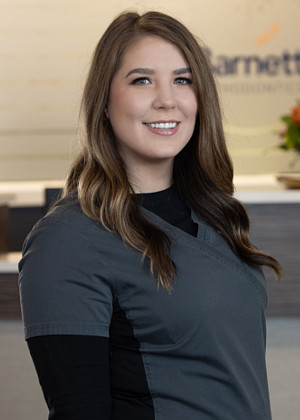 Nicolle
Orthodontic Assistant
I assist Dr. Barnett chairside in the clinic, but I also handle all the ordering around the office. I enjoy working in the orthodontic field because the connections we get to make with our patients and the chance to change a person's life with a new smile.
In my free time, I love caring for my indoor jungle of houseplants - I would love to talk about plants with you! My husband and I love Halloween - we set up a huge display in our yard every year.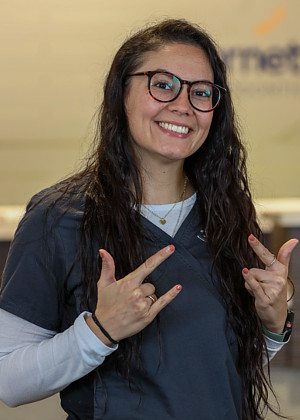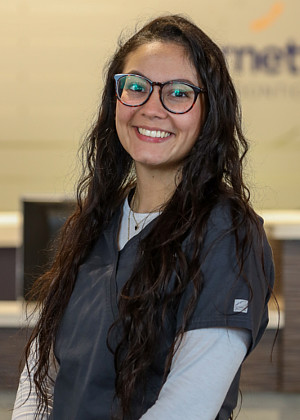 Alyssa
Orthodontic Assistant
I started with Barnett Orthodontics right after they opened back up after COVID. I work chairside assisting Dr. Barnett and run our social media platforms. I also star in many of our Tik-Toks. What I love most about working in Orthodontics is being able to change people's lives by changing their smiles and making them feel confident. It is such a rewarding feeling to see the patient's reactions when they see their new smile for the first time.
Outside of the office, I spend most of my time hiking, spending time with my fiancé, our sassy little girl, and our rotten pup Harley. My speciality is spending all of my money online shopping!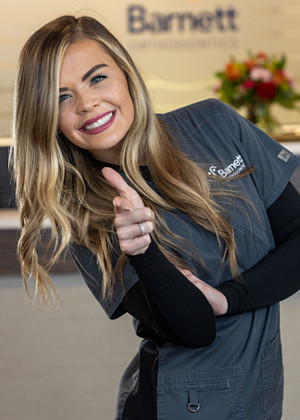 Rylee
Orthodontic Assistant
While being a student in the dental assisting program at Stark State College, I had the privilege of spending my clinical hours at the Barnett office. Upon graduation I was able to join the team and become a full-time clinical assistant! Aside from working chairside with patients, I also help run our Tik-Tok account! I love working at Barnett Orthodontics because it allows me to build a connection with our patients and their families. It is such a rewarding career to be able to help others by changing their life one smile at a time.
In my spare time, I teach ballet and hip-hop dancing at Studio 136 Dance Center in Massillon, OH. Over the last 6 years, I have specialized and worked with children ages 2-18! I also love spending time with my husband, Brandon, and our hound dog, Cash. We love being outdoors and listening to country music. (especially Johnny Cash, hence the name of our pup!)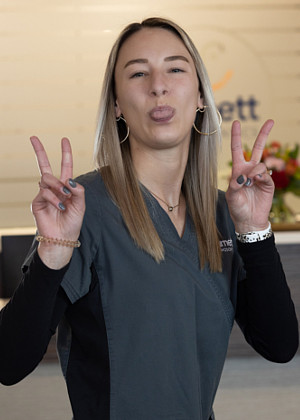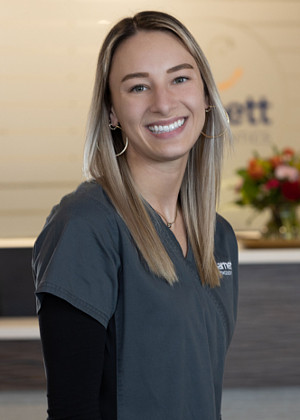 Olivia
Orthodontic Assistant
My journey at Barnett Orthodonics started when I was a patient, but the roles have reversed and I am now working as an Orthodontic Assistant! My smile after braces really boosted my confidence and I love seeing the joy on a patient's face when they see their final result! I love getting to be a part of their journey!
When I am not at work, I enjoy spending time with my fiance, family and fur babies. We recently purchased a house and have really liked being creative with the remodeling. If I'm not working on my house, you can find me spending time gardening or relaxing on my porch, reading a good book.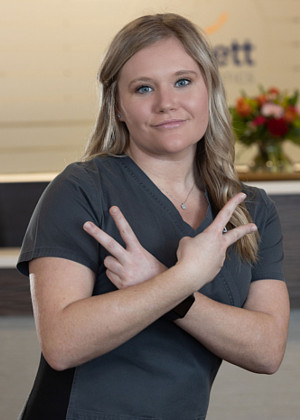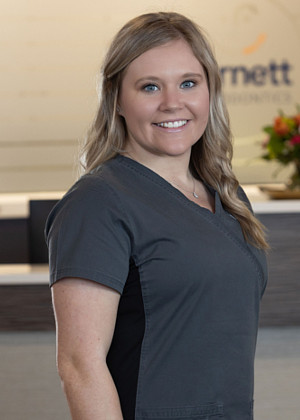 Nicole
Orthodontic Assistant
As an orthodontic assistant the best feeling is seeing a patient's reaction to their new smile that they will enjoy for a lifetime, it not only changes their apprarance but also builds their self-esteem. This office creates not only relationships between employees but also patients through their treatment here.
When I am not working at Barnett Orthodontics, I enjoy spending time outside, dog sitting and shopping for new plant babies. I have a huge heart for animals, I rescued my puppy Ollie from an animal shelter when I was at college (my child with fur).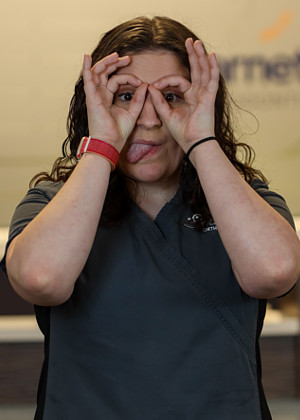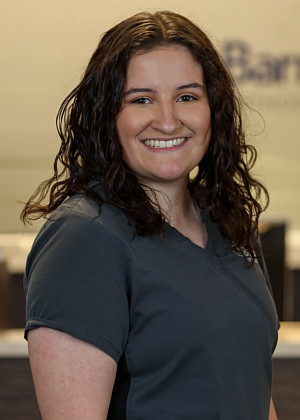 Hannah
Orthodontic Assistant
I am a new assistant at Barnett Orthodontics! I graduated from Stark State College in 2021 and have been working in the dental field for a year. My favorite part of Barnett Orthodontics is watching the patients smile transform and their confidence grow.
When I'm not in the office, you can find me at the gym, playing with my puppy Mocha, or spending time with my family and boyfriend Ben. I also enjoy canoeing, diamond dotting and crafting!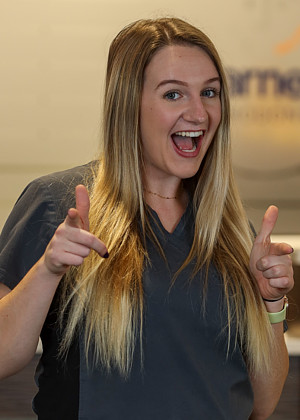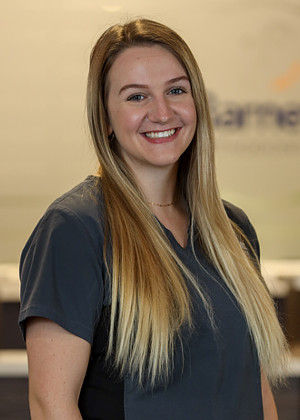 Kim
Orthodontic Assistant
I graduated from Stark State College in 2022 and I am a new member of the Barnett family! I assist Dr. Barnett chairside. My favorite part of Orthodontics is seeing someone's smile transform and see their confidence rise! Also, building a relationship with patients is something that I thoroughly enjoy!
In my free time, you can find me doing some type of outdoor activity as in hiking, going to Browns games, boating in the summer, skiing in the winter, or hanging out with friends and family! When I am not outside, you can typically find me online shopping or on the couch with a good book!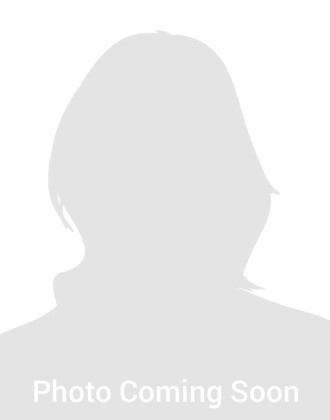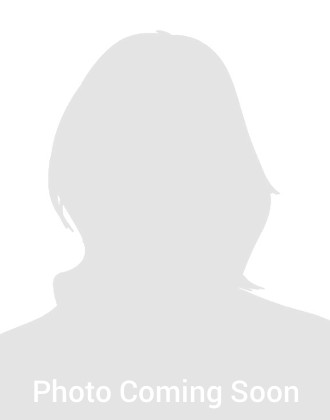 Hallie
Work-From-Home Insurance Coordinator
As the insurance coordinator, if it has to do with your insurance, I am the person to talk to. I am currently working from home, so unfortunately you will not see me in the office. I manage the insurance on your account to make sure we utilize your insurance to its fullest potential. I love seeing the transformation in someone's smile and how it changes their whole attitude. Dr. Barnett and the whole team make everyday fun.
My husband Colin and I have four young boys, Killian, Lincoln, and twins Porter and Rowan. We also have a cat named Cleo. I like anything crafty and I have started expanding into the world of the Cricut. I am pretty handy also. If something needs fixed around the house, I am usually the one fixing it; like a leaky faucet or installing a new thermostat.