Our team at Barnett Orthodontics consists of a friendly and experienced group of individuals who come together every day to provide the most exceptional medical experience possible. We love to laugh and interact with our patients and their families. We have team members who have been with our office more than 37 years and some have even been patients here in the past! We'd love to welcome you into our Barnett Ortho family!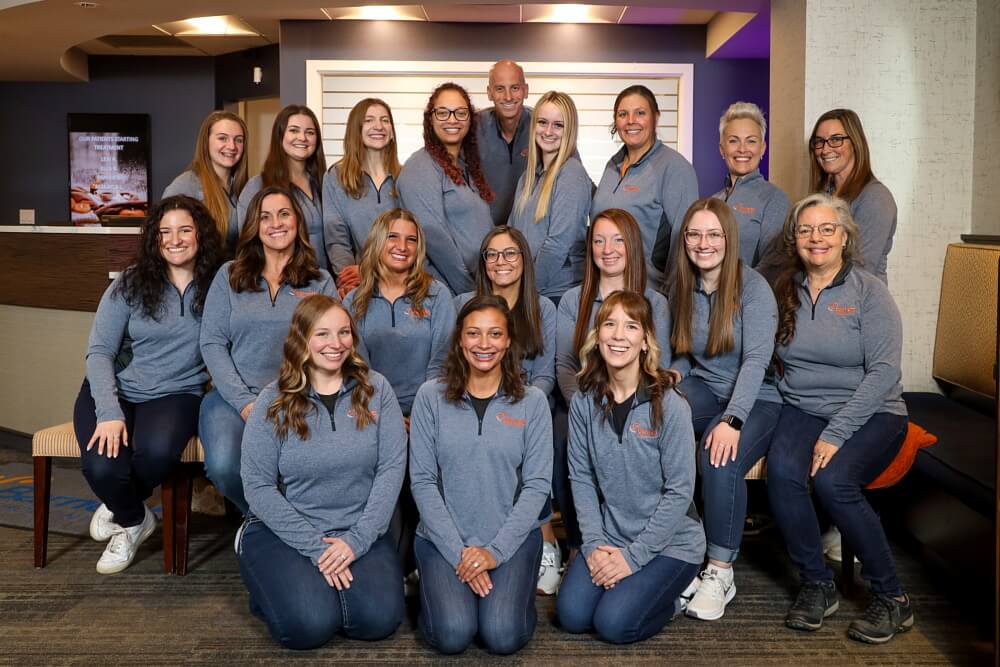 ---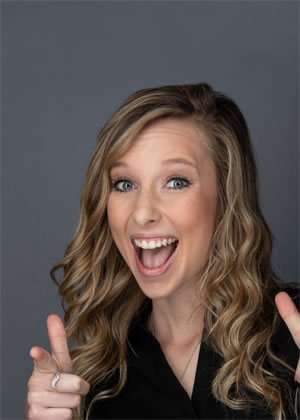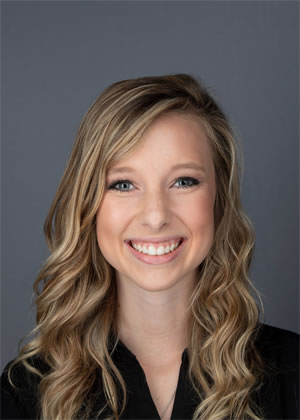 Chara
Orthodontic Assistant
As one of Dr. Barnett's clinical assistants, I am truly working my dream job! You will see me around the office working with patients and doing other things I see need done. I am also in charge of the music you hear in the office so if you have any suggestions let me know! Helping to improve many smiles every day and getting to communicate with everyone is very rewarding. I love working with all the patients and the team; it always calls for a smile!
In my free time, I like to work out, go hiking and kayaking, spend time with my pets, read, listen to music, and go to concerts all while spending time with friends and family.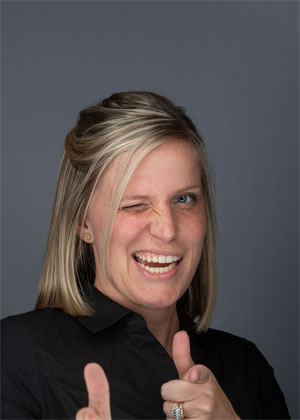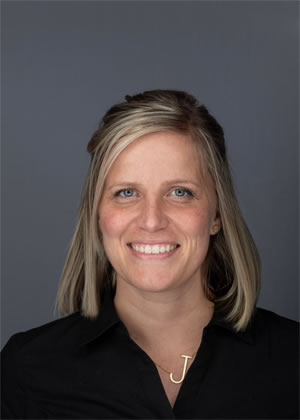 Jenni
Treatment Coordinator
As a treatment coordinator, I meet with our new patients and their family and make them feel welcome and comfortable. I help them to understand their treatment plan and investment. I am happy to provide them with the needed information to help them make their decision for orthodontic treatment. I love the fun atmosphere here at Barnett Ortho! I love watching the smile transformations and the confidence a beautiful smile brings!
In my free time, I love spending time with my family. My husband, Matt, and I have two sweet, young kids, Will and Weslyn. You can find us outside going on walks, hikes, and bike rides. I am involved in coaching soccer with the Norton youth program. I love living and working in this community and I am very lucky to be able to get to know the families within it.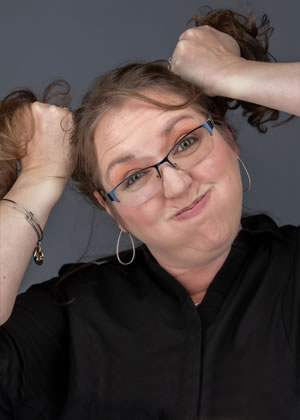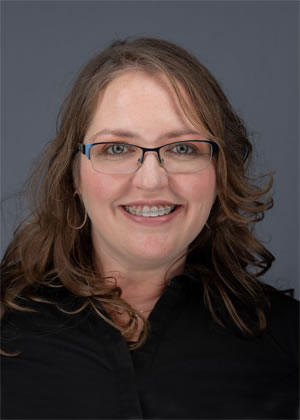 Jen
Scheduling Coordinator
I became a team member of Barnett Orthodontics after experiencing first hand the excellent care they provide. As an adult, having braces for the first time, the office drew me in with their kindness, great care, good experiences, and their ability to have fun in the office. As the scheduling coordinator, it is my privilege to provide excellent service to you when scheduling your next appointment. I am also one of the friendly voices you hear on the phone when calling into the office and will either help you or direct you to whom you need to speak with when any questions or concerns arise. I love meeting people and thrive on relating to our patients and their families. My favorite part of my job is seeing the reactions of our patients and their families when they are done with treatment. I am looking forward to that day as well. Until that day, I will enjoy being a part of the magic that makes the final result come to life.
Outside of the office, I am active in my church where I volunteer in various areas. I enjoy spending time with my husband, our families, and our friends. I love to travel, make crafts of any kind, paint, and cook. My husband and I also really enjoy camping from spring to fall at our favorite seasonal camping resort. Together, we have a family business that my husband and his business partner run on a daily basis.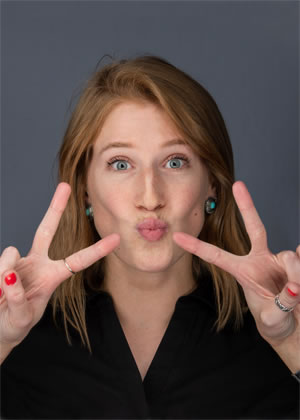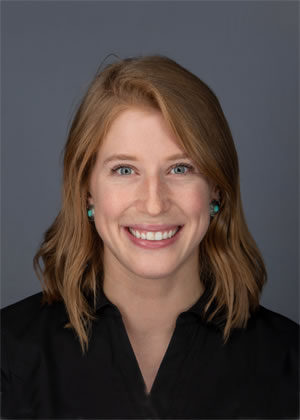 Jessica
Orthodontic Assitant
I started out as a patient of Barnett Orthodontics back when I was younger, but in 2013 I became one of our chairside assistants. I also coordinate marketing through community outreach and social media. My favorite part of my job is building a true connection with patients! It is a very upbeat and fun environment here at Barnett Ortho and we want to do all we can to make you feel comfortable while on your smile transformation journey!
I love hanging out with my family, friends, and new labradoodle puppy, Murphy! I enjoy practicing yoga, crafting, and reading. I also run a blog on living with intention and minimalism, check it out- www.lesscluttermoreclarity.com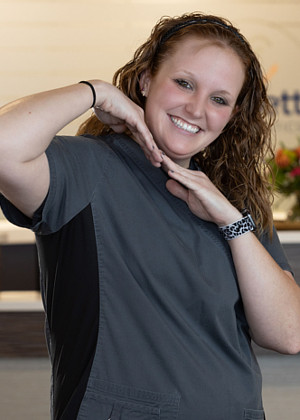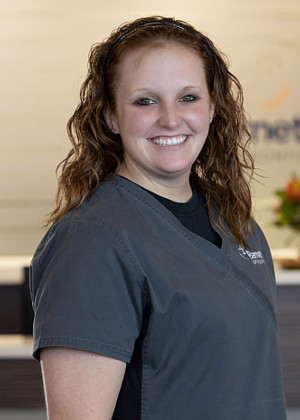 Jessie
Orthodontic Assistant
Working in the orthodontic field since 2010, I have had the privilege to work for Barnett Orthodontics since 2013. Starting out full time to now working part time, I have loved every minute of it. I love working with children and adults while making them smile. Each patient becomes like family. You may find me at the front desk answering phones or scheduling, assisting Dr. Barnett at the chair, seeing our new patients for their first consultation, or fixing any computer/tech issues. I also organize our annual patient appreciation Movie party that we continue to do year after year! At Barnett Ortho, you will always find us having a great time and laughing with one another. There's never a dull moment in this office!
I was born and raised in Manchester. My husband Rob and I and our two young daughters, Aubrey and Ava, love spending time with each other. We also have two golden-doodles named Gracie and Stella. In my free time, I enjoy spending time with our family and friends while camping over the weekends. We are very active with our church family and in the Manchester community!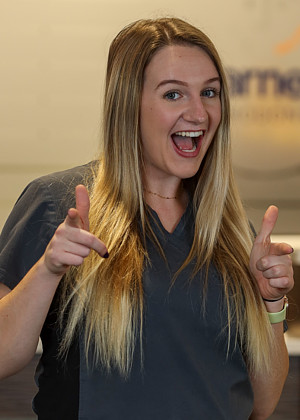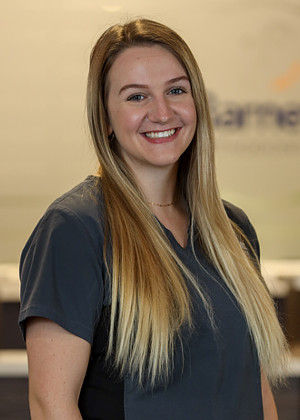 Kim
Lab Technician
I work in our in-house lab. I prepare indirect bonding trays, retainers, custom mouthguards, and so much more! I take care of pouring up impressions and any groundwork involved in 3D printing! You can find me all over the office, whether I am helping in the clinic, taking your new patient records, or scheduling at the front desk. I love helping others and try to contribute as much as possible to my fellow team members. We are one big family here at Barnett Ortho and we love to have fun while ensuring top-notch services for you and your family!
Outside of Barnett Ortho, I am a new mommy to my baby boy Bennett and I have an awesome husband named Ben. As a family, we enjoy the outdoors and all things Disney! Sometimes I even have to remind my husband that we don't actually live at Hogwarts (even though that would be the best life).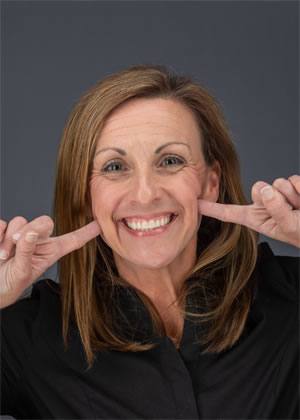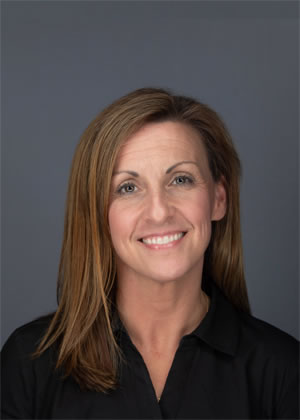 Mere
Orthodontic Assistant
I am a chairside assistant for Dr. Barnett. I joined the Barnett team in 2015 and have worked in the dental field for 26 years. I love encouraging others to be their very best selves and have truly found my place here at Barnett Orthodontics. It makes my heart happy to see our patients transformations, not only in their smiles but also in their confidence and self-esteem.
When I'm not spending time with my Barnett team I enjoy hanging out with my three kids, Johnny, Madison, and Christian. I am passionate about serving in many aspects of the community. I love to run, read, and if you ask my personal opinion...I will inform you that TUESDAY is the BEST day of the week!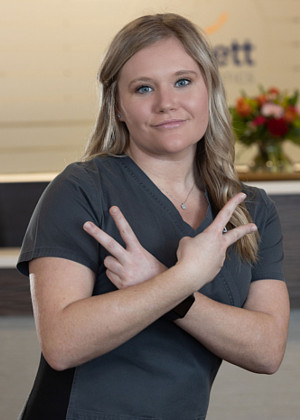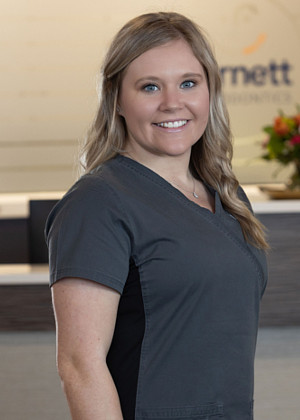 Nicolle
Orthodontic Asssitant
I assist Dr. Barnett chairside in the clinic. I enjoy working in the orthodontic field because I get the chance to change a person's life with a new smile. I love the girls I work with! We have a blast every day with our patients.
In my free time, I love to paint, crochet, and go antiquing with my husband. I love Halloween and fall. I have a cat named Cecil.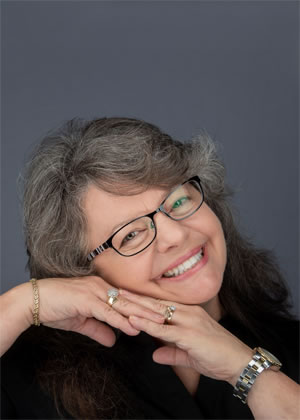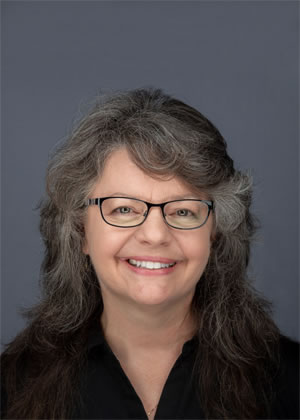 Tammi
Orthodontic Assistant
With more than 40 years in the dental field, 38 have been here at Barnett Orthodontics. I assist Dr. Barnett with patient care and anything needing to be done to make our office run smoothly. For me, the most interesting part of my job is the mechanical aspect: being a part of changing someone's smile and seeing their outlook on life blossom! Each individual on our team brings a different personality to share, which means we have a unique way of helping, caring, and having fun as a team and with our patients. There's never a dull moment!
In my free time, I'm active in my church and with my family. I'm enthusiastic and friendly, and am grateful to have such a wonderful career!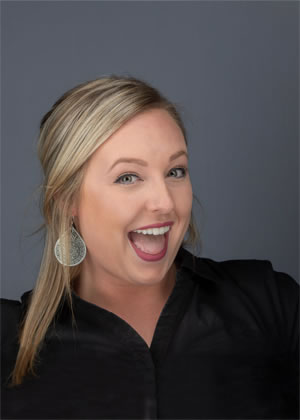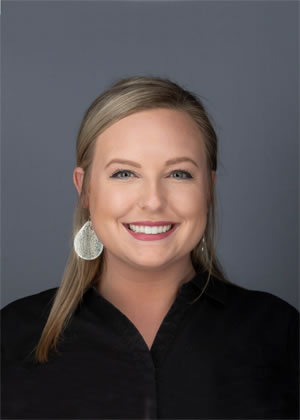 Tara
Orthodontic Assistant
I am one of the clinical assistants for Dr. Barnett here at Barnett Orthodontics. I also coordinate our seasonal new patient contests that make sure to bring all sorts of fun to your first experience here at our office! I have been with this amazing team since 2017 and have loved every minute! I love what I do because I get to bring people smiles, along with an awesome orthodontic experience.
I spend most of my time with friends, family, and my husband, Matt. Together we have three fur babies, Mr. Pumpkin the cat, Ms. Pepper the cat, and Astro the dog. My hobbies include singing, camping, hiking, and trips to target.